High-Precision CNC Machining & Gun Drilling
Proto-Tec specializes in high-precision CNC machining, gun drilling, plastic injection molds, die sets, 3D surfacing, CAD/CAM services, and EDM machining.
PRECISION MACHINING SERVICES
As a leading provider of precision machining services, Proto-Tec has been serving customers in Michigan and beyond since 1989. With a focus on building long-lasting relationships, our goal is to make the process of obtaining high-quality parts as effortless as possible. At Proto-Tec, we take pride in delivering not just top-notch machined parts, but also in being a partner to our customers. From start to finish, we pay close attention to detail to ensure that the parts we produce meet and exceed our customers' expectations and work seamlessly in their processes.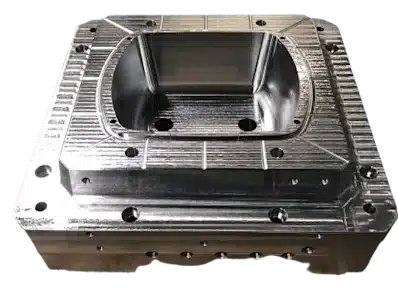 CNC Machining Services
We specialize in close tolerance machining and offer a diverse range of CNC machining services to meet your specific requirements. Our focus on precision and accuracy allows us to produce high-quality parts with tight tolerances.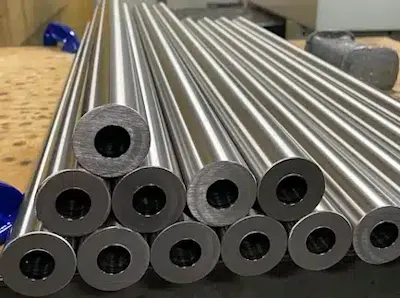 Deep Hole Drilling
We excel in delivering precision deep hole drilling services. Our state-of-the-art equipment and experienced team ensure that every hole is drilled with accuracy, ensuring your parts function exactly as intended.
Prototyping
Let Proto-Tec help you with your prototype needs. We offer custom machining services from scratch or modification of existing parts, as well as design optimization to ensure a successful production run.
Capabilities
Precision CNC milling from small to large format parts, short run production milling, deep hole drilling. We mill almost any material type.  CNC milling is our mainstay, but we offer turning services as well. We provide:
Automotive Industry Machining / Tooling
Large Plates
Furniture Industry Tooling
Medical Equipment Machining
Metal Stamping Die Sets
Die Cast & Plastic Injection Molds
Casting Post-Machining
Quality
At Proto-Tec, we pride ourselves on delivering top-notch quality in both our machining capabilities and the end product we provide. Our attention to detail and high-quality standards ensure that our customers are always satisfied with the results.
FAST RESPONSE
Working with Proto-Tec means seamless communication and top-notch customer support. We make it easy for our customers to work with us, responding promptly and transparently in all our communications. You can feel confident that you'll receive the support you need to get the job done right.
ON-TIME
We understand that timely delivery is critical. That's why we're always eager to get to work and deliver high-quality parts on time. Our customers appreciate the peace of mind that comes from knowing they can count on us to meet their deadlines.
Unparalleled Quality and Outstanding Service
"Hil-Man and Proto-Tec have been working together for many years. The team over at Proto-Tec has the capabilities to do almost all aspects of machining with outstanding quality. Their timing and customer support at Proto-Tec is always top tier."
"When we are looking for quality, communication, and on time delivery, Proto-Tec is always one of our first phone calls.  Proto-Tec is always quick to respond to our needs and their quality speaks for itself.  Great resource for all of our project needs."
"The Proto-Tec team has always been a solid source for quality custom machined CNC parts.  They understand manufacturing requirements and quickly learn their customers' needs.  I know the end product will be delivered on time and correct according to specifications."
"I really enjoy the transparent communications and understanding we get from our interactions with Proto-Tec. They understand that sometimes things are out of our control."